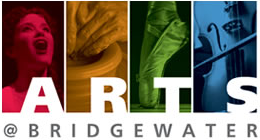 About ARTS @ Bridgewater
ARTS @ Bridgewater explores art forms across a diversity of perspectives and disciplines, challenging our students to delve into the history, analysis and creation of evocative artwork and performances by offering an immersive education and well-equipped facilities.
Wallace Anderson Gallery
Located in the Art Center on School Street, the Wallace L. Anderson gallery supports the educational and cultural mission of Bridgewater State University and serves as a laboratory for the production, exhibition, and critical discussion of works by living artists. This mission is dedicated to fostering the understanding of works of art, and to stimulating appreciation for and advancing the knowledge of art at the highest possible museum and scholarly standards.